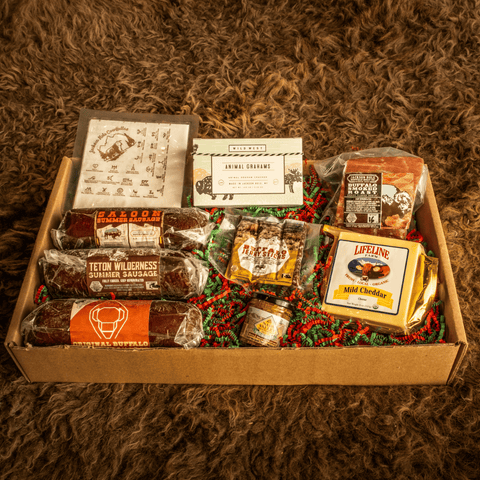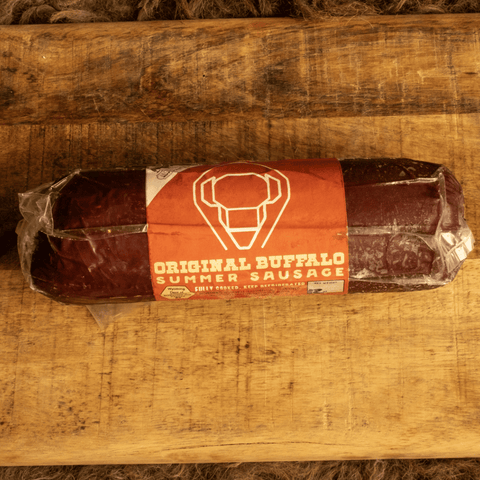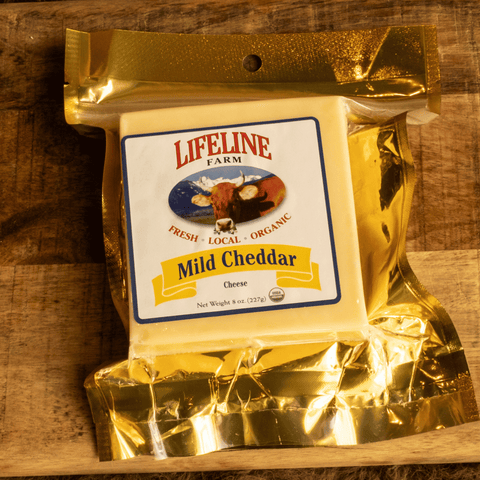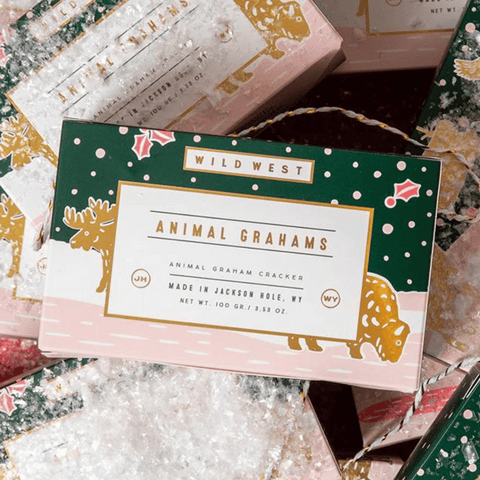 Teewinot Gift Pack
The Teewinot Gift Box is a fantastic gourmet meat and cheese gift basket for any occasion. This box contains our favorite Summer Sausages and Smoked Buffalo Roast (our take on a Virginia ham, but with Buffalo). We're also throwing in the BEST graham crackers you've ever had made by Persephone Bakery in Jackson Hole, Wyoming.
Includes the following:
12 oz Jackson Hole Buffalo Summer Sausage
12 oz Teton Wilderness Summer Sausage
12 oz Buffalo Saloon Summer Sausage
1 lb Smoked Buffalo Roast
1 box Persephone Wild West Animal Grahams
8oz award-winning Montana White Cheddar cheese
1.5 oz Buffalo Jerky Sticks
1 jar of gourmet mustard 
Jackson Hole Cowbelle Napkins
Gift packs must be refrigerated upon receipt.