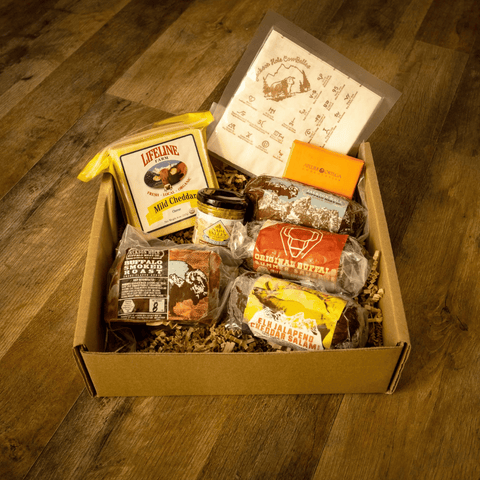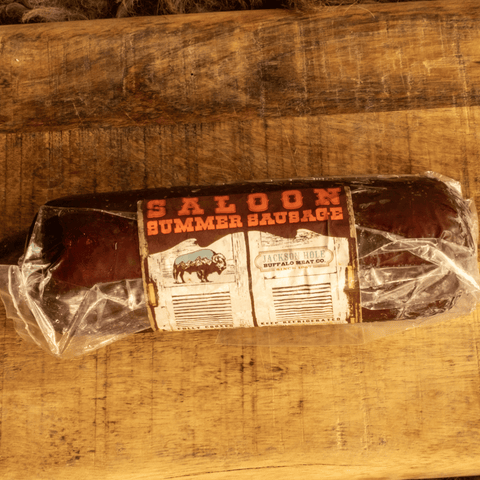 Jackson Hole Cocktail Hour
Know someone that loves to entertain? Consider gifting this perfect box featuring some of our house-made favorites, a delicious Montana cheddar and amazing huckleberry chocolates from Jackson's own chef Oscar Ortega.
This gourmet meat gift is great for discerning hosts. Includes the following:

8oz Elk Cheddar Jalapeño Summer Sausage

8oz Buffalo Teton Wilderness Summer Sausage

8oz Buffalo Saloon Summer Sausage

8oz Smoked Buffalo Roast

Ateliler Ortega Huckleberry Chocolates

8oz Award-winning White Cheddar Cheese

1 Gourmet Mustard 

Jackson Hole Cowbelle Napkins
Gift boxes must be refrigerated upon arrival.