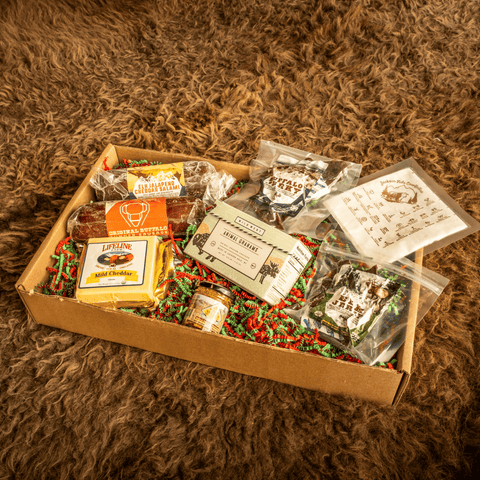 Jackson Hole Picnic Pack
Perfect mountains, perfect day. Here's your perfect gourmet meat and cheese picnic basket all packed up in a gift box!
Jackson Hole Picnic Pack is the perfect gourmet meat and cheese basket that contains the following:
12 oz Original Buffalo Summer Sausage
12 oz Elk Cheddar Jalapeño Summer Sausage
3 oz Elk Jerky
3 oz Buffalo Jerky
1 jar of gourmet mustard 
8 oz award-winning white cheddar cheese
1 box Persephone Wild West Animal Grahams
Jackson Hole Cowbelle napkins
Gift boxes must be refrigerated upon receipt. Summer Sausage flavors may change based on availability.