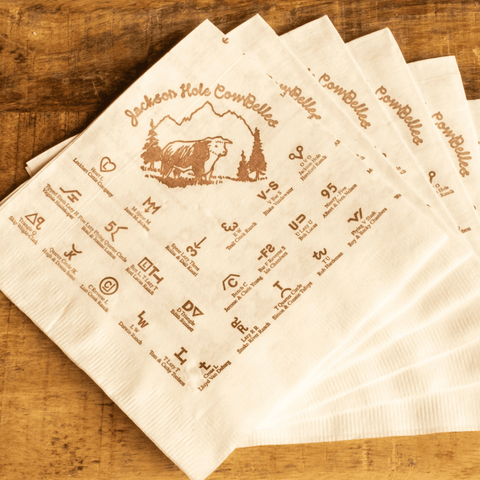 The Grand Gift Pack
This unbeatable combination will make anyone feel grand! 3lbs of our handmade Summer Sausage, award-winning Jackson Hole chocolates from Atelier Ortega, an outstanding white Cheddar cheese and our famous jerky.
This gift meat package includes the following
12oz Jackson Hole Buffalo Summer Sausage
12oz Teton Wilderness Summer Sausage
12oz Buffalo Saloon Summer Sausage
12oz Rocky Mountain Elk Summer Sausage
8oz Artisan Smoked Buffalo Roast
3 oz Elk Jerky Sticks
3 oz Buffalo Jerky
8oz Award-Winning Montana White Cheddar Cheese
Gourmet Mustard
1 Box of Atelier Ortega Artisan Chocolates
Jackson Hole Cowbelle Napkins
Meat gift boxes must be refrigerated upon receipt.