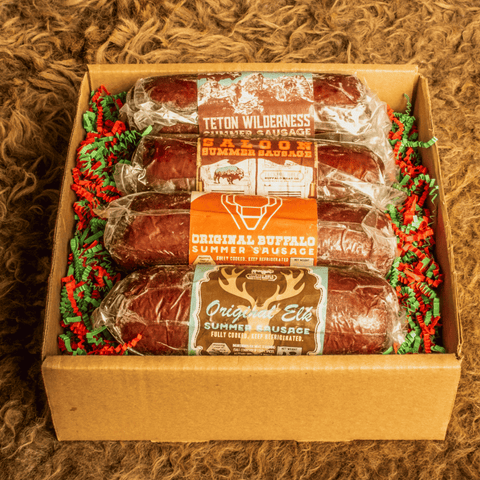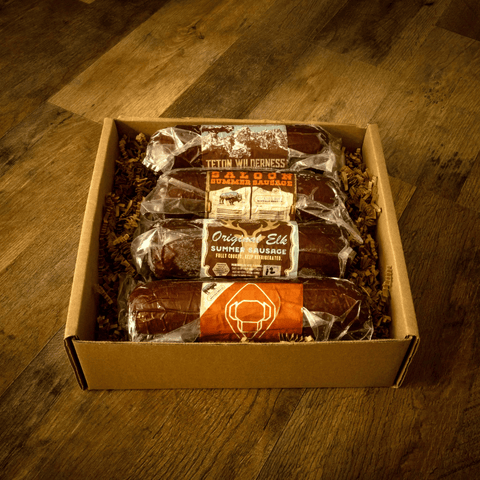 Summer Sausage Sampler
Charcuterie straight from the Teton mountains! Our Summer Sausages, or semi-dry sausages, are handmade with 100% buffalo or elk, the same way we have been since we started in 1947. Grade A trim is ground and mixed with spices and salts and cooked at low temperatures to achieve the perfect balance between flavor, texture, and shelf life. Excellent with a cold, crisp beer and a creamy, semi-soft cheese, you won't believe how fast these sausages disappear!
Available in two sizes:
4 x 12 oz Buffalo and Elk Summer Sausages
4 x  8 oz Buffalo and Elk Summer Sausages
Made by hand with care and consideration, you can't find a more unique and delicious way to honor the great animals of North America and support small ranchers from across the US and Canada!
Summer sausage gift baskets must be kept refrigerated or frozen and ship via 2-day air service.