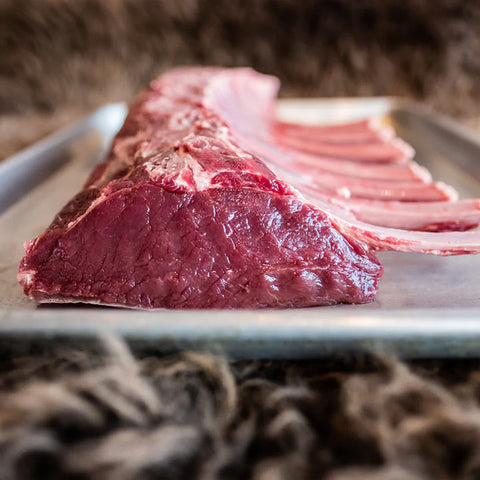 Elk Frenched Rack
Frenched and fancy. Impress your guests with this sophisticated choice. Frenched racks deliver a show-stopping presentation and a mild, delectable flavor.
An amazing bone-in Rocky Mountain Elk Ribeye roast. Perfect for holidays and special occasions. Ultra lean, high in protein, and low in cholesterol. One of the finest game meat products available.     
Comes in 1-2lb, 2-3lb, 3-4lb, 4-5lb racks. Average 4+ bones per rack.     
Recipe Ideas:
Herb Roasted French Rack of Elk
Rosemary Mustard Crusted Rack of Elk