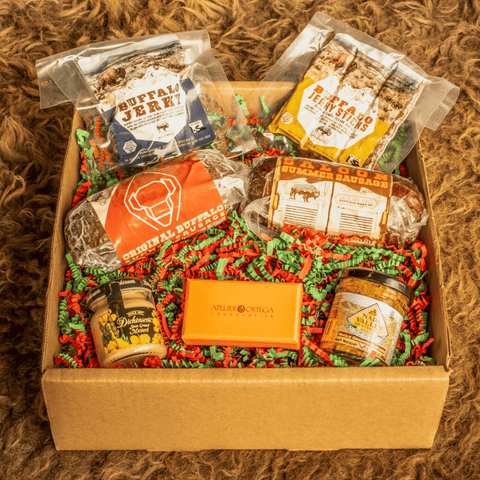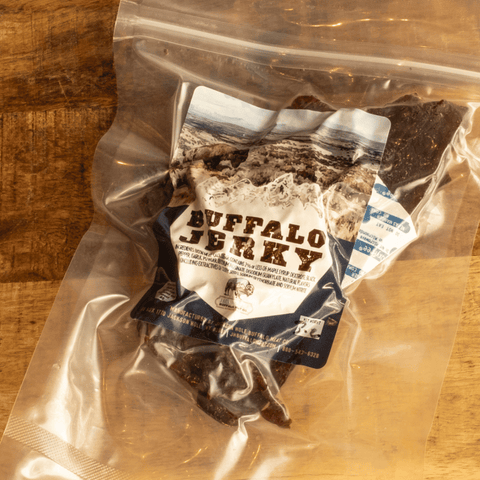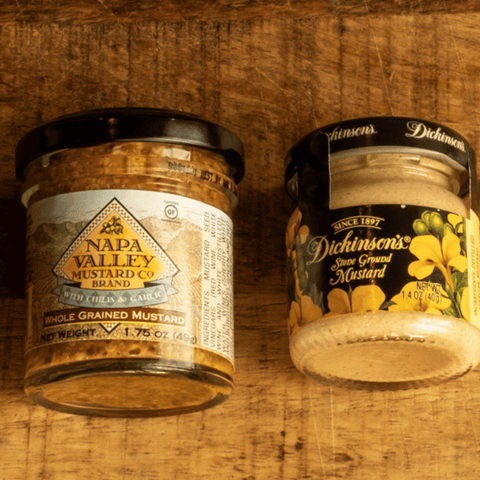 Jackson Hole Family Pack
We call this one the "Family Pack" as it's our go-to when we need a quick gift for a family member or friend. Who doesn't love summer sausage and jerky? And you'll definitely get a 'thank you' when they try the huckleberry chocolates from Jackson's own chef Oscar Ortega.
This gourmet meat gift basket includes the following:

8 oz Jackson Hole Buffalo Summer Sausage
8 oz Buffalo Teton Summer Sausage
1.5 oz Buffalo Jerky
1.5 oz Buffalo Jerky Sticks
Atelier Ortega Artisan Huckleberry Chocolates
1 jar Gourmet Mustard
This meat gift basket can be delivered to a family member.    
Gift boxes must be refrigerated upon arrival.